Shop Detail
MAP No.46 ZAK ZAK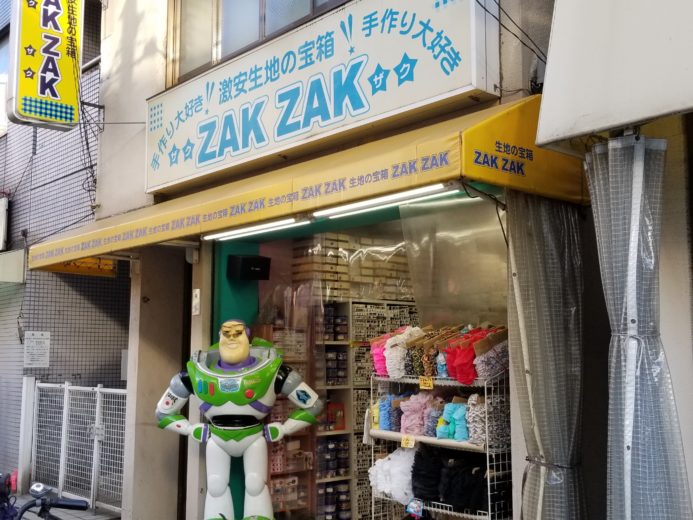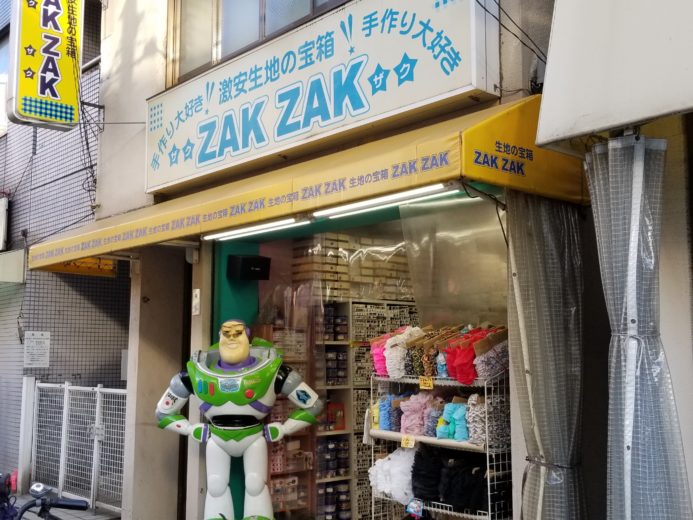 Must-check bargain store! Buying goods here is the least expensive!
We sell buttons and leather as well as fabric.
Many people stop by to check when coming to Nippori.The Buzz Light Year on the front of the store is the mark of our shop.
By all means, please stop by.
Products
* Polyester fabric (satin and jersey)
* Buttons (vintage ones)
* Buckles (vintage ones)
* Leather, curtains, original frills, etc
Shop Information

Address
5-24-9 Higashi-Nippori, Arakawa-ku, Tokyo
Tel
+81-3-3891-2826
Trading Hours
10:00am - 6:30pm Sundays 11:00am - 6:00pm
Closed
No holidays

…Credit Card Available
<< Back to the SHOPLIST