Q&A
We tried to gather FAQs so that the first visitors can visit our town safely.
We think we can make our town much better by accepting your opinions or orders every day.
Please use these FAQs when you visit our town.
You can see detailed information for each shop on the shop list.
You can download the map of Nippori Fabric Town from Nippori Fabric Town.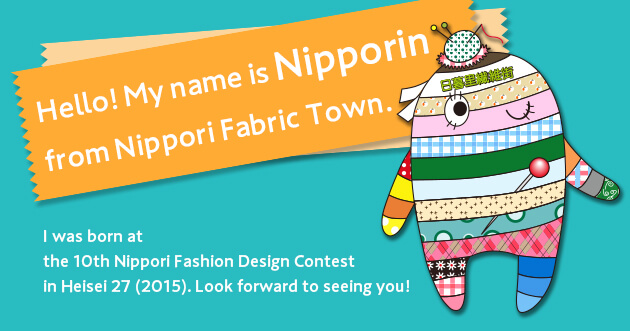 AIt's fine, now fabrics are sold to general customers in almost all the stores.
AThere are many dealers who stock materials in Nippori and process them into products and sell goods on the Internet and in their shops.
Please enquire about conditions to each shop directly.
AThe apparel manufacturers strictly control the amount of material, and surplus clothes in the market are rare. (Especially patterned objects or branded objects.)
Rarely, there could be sample material or imperfect material in the market but it is difficult to differentiate which store sells these items.
AAlmost all shops can pack and send the packages. (Shipping will be paid for by you).
It is usually possible to send packages of materials bought in other shops, together. However, sending multiple packages can cost more, so please check with each individual shop.
AThere are no set holidays. Please ensure each shops' holidays which are on the FABRIC TOWN MAP.
AOur union does not confirm each shops' holidays during Golden Week, but please check each shops' holidays on the FABRIC TOWN MAP. Some shops are open even if they are marked "we are not open during holidays".