SEWING MACHINE SHOP TAKEDA CREATIVE ATELIER
Shop Detail
MAP No.50 SEWING MACHINE SHOP TAKEDA CREATIVE ATELIER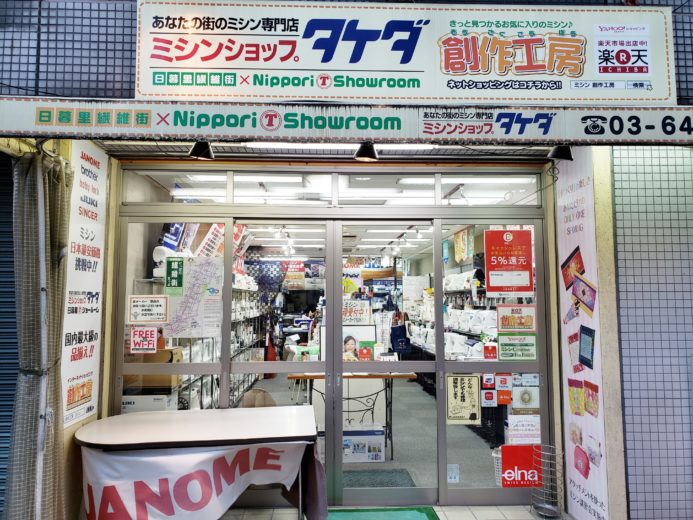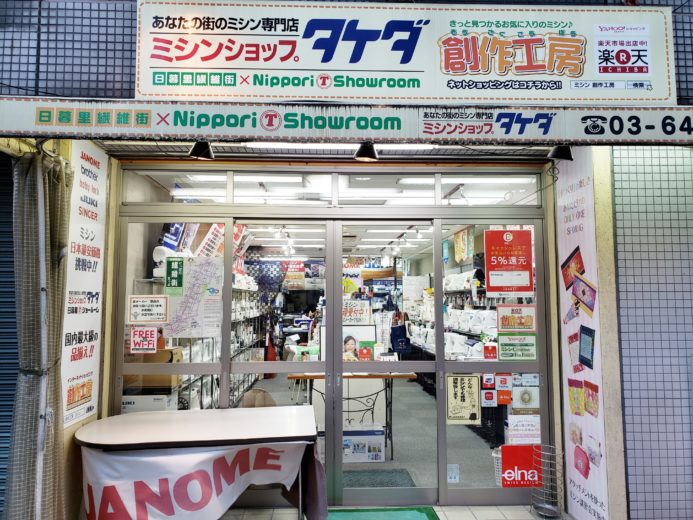 You are sure to find your favorite sewing machine!
We try to sell sewing machines at the lowest prices in Japan!
With more than a few hundred sewing machines, we handle many domestic machines.
We accept sewing machines to be repaired at all times, and give a free price estimate.
Lessons for sewing and using sewing machines are often held.
We also have a large selection of sewing machine thread, sewing machine needles and many attachments from each manufacturer are on sale, so you can choose any you like.
When coming to Nippori, please drop by.
Products
Household sewing machines, Tailor-use sewing machines, Cutting machines, domestic manufacturer attachments, sewing machine needles, sewing machine thread, embroidery thread
Shop Information

Address
Maison Kobayashi 1F, 5-24-10 Higashi-Nippori, Arakawa-ku, Tokyo
Tel
+81-3-6458-3485
Fax
+81-3-6458-3425
Trading Hours
10:00am - 6:00pm
Closed
No holidays (except New Year holidays)
Website
https://www.takedamishin.com/

…Credit Card Available
…Free Wi-Fi
<< Back to the SHOPLIST